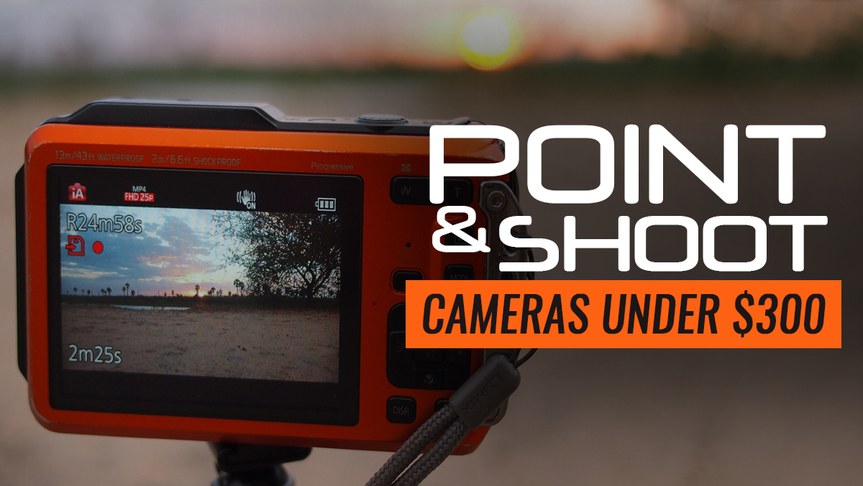 With the improvement of camera technology over recent years, the features included in sub-$300 models are continually improving. Even if you're looking to buy a top quality digital camera on a budget – it's possible to purchase a unit that can handle vacations or entry level photography.
Within the mid-price ranges, you can choose between entry-level SLR, or feature-packed point and shoot models – even waterproof models are available.
Read our reviews which compare the top cameras under $300 – with models from the popular makers Sony, Canon, and Nikon. Our list is always updated as new models are released, and their pricing hits the mark.
Top 5 Point and Shoot Cameras under 300 Dollars
#1 – Canon PowerShot SX710 HS Review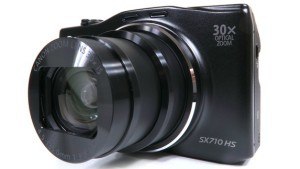 Easy to use compact camera.
Megapixels: 20.2
Sensor size: 6.17 x 4.55 mm
Weight: 9.49 oz.
Brilliant point and shoot camera
Better zoom than entry-level DSLR changeable lens models
Focal system design is great – there's rarely any need to disable Auto mode
Perfect for capturing vacation videos to birthday party snaps, the high-zoom, compact-body PowerShot SX710 HS camera has been one of the best sellers. Powerfully advanced yet simple to use, the SX710 camera handles a wide variety of situations.
Canon's brilliant 30x Optical Zoom provides the flexibility to take your still images and vibrant 1080p Full HD video to the next level, with Intelligent IS and Zoom Framing Assist to keep even high zoom shots clear and stable.
Canon's SX710 is a fantastic point and shoot camera worth considering.
---
#2 – Panasonic Lumix ZS50K Review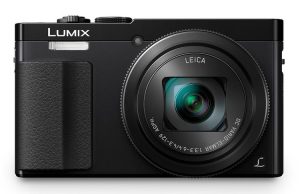 EVF, 30x zoom all wrapped in a compact sized case.
Megapixels: 20.2
Sensor size: 6.17 x 4.55 mm
Weight: 15.2 oz.
Solid point and shoot camera
Takes great shots in low-light environments
The Panasonic SS50K ability to take shots in low light and impressive 30x zoom range makes it a close second to the Canon SX710. One feature that beats the SX710 is the addition of an electronic viewfinder.
We rate the Lumix ZS40K as one of the leading mid-priced digital cameras.
---
Best Bridge Camera under $300
#3 – Panasonic LUMIX DMC-FZ200 Review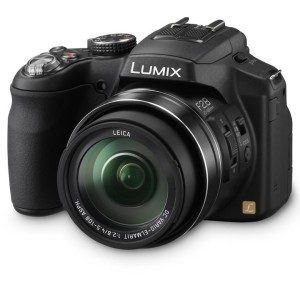 Super lightweight. This camera gets the job done
Megapixels: 16.1
Sensor size: 6.17 x 4.55 mm
Weight: 21.38 oz.
What we like: 
Outstanding battery life
Lens design leads cameras in its class
What we don't like:
Eye level viewfinder lacks clarity
Lens cap
You're probably getting the idea that we highly rate Panasonic camera as a high-value camera. The Panasonic LUMIX DMC-FZ200 is a great entry-level bridge camera for beginners looking to take the step into photography. Capable of taking superb images in a wide range of situations – plus a market leading 60X optical zoom (20mm-1200mm) which produces crystal clear close-up shots.
For buyers who also need their superzoom to shot clear HD video – consider the Nikon COOLPIX L840.
---
Best HD Video Camera under $300
#4 – Nikon COOLPIX L840 Review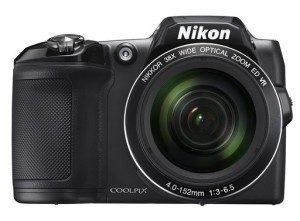 Great for buyers who take a lot of HD video – but still want a camera that takes nice photos and is simple to use
Megapixels: 16.1
Sensor size: 6.17 x 4.55 mm
Weight: 18.98 oz.
Excellent HD video quality
What we don't like:
Focal system could be improved, so you'll prefer manual mode
Long zoom, plus built-in Wi-Fi and NFC, all come together in the Nikon Coolpix L840 Wi-Fi Digital Camera to help you take your still photos and HD videos to the next level. Zoom in with the power of a 38x optical zoom telephoto NIKKOR glass lens.
Flip out the high-resolution 3.0″ tilting LCD screen, take a low-angle macro shot of beautiful spring outdoors and post to Facebook in seconds.
---
Best Underwater Camera
#5 – Nikon COOLPIX AW130 Review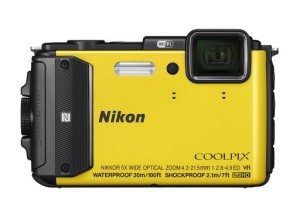 Tough camera and takes great images!
Megapixels: 16.1
Sensor size: 6.17 x 4.55 mm
Weight: 7.8 oz.
Fast autofocus and auto face detection functionality works well
Excellent low light performance
Full-auto works well underwater
What we don't like:
Wifi capability only allows image transfer to mobile devices (not social media sites)
Nikon's AW130 is one the best Waterproof cameras rated by owners.
Featuring a 16-megapixel CMOS sensor, the COOLPIX AW130 is perfect for stunning images and HD 1080p video – check out the impressive video below taken with an AW130. With the durable casing, it's made for snorkeling, rock climbing or snowboarding.
Tested to withstand the elements such as waterproof to 100ft or 30 m, shockproof (7ft / 2.1 m) and freezeproof to 14F / -10C – throw any conditions and the Nikon's ready to handle it.
With built-in Wi-Fi and NFC, you'll be able to quickly share photos and videos via a wireless connection to a compatible smartphone or tablet.
Related posts