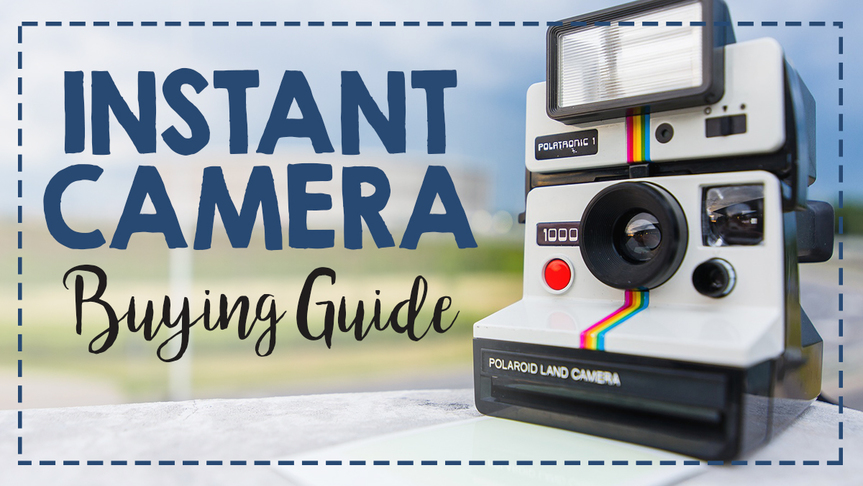 Even though nearly everyone has a digital camera in their pockets at all times these days thanks to the incredible popularity of smartphones, more and more people are getting back into the swing of things with instant camera technology like the old-school Polaroids.
There's just something about a top-tier instant camera that produces a natural picture rather than one you see on your smartphone screen that's roaring back into style.
At the same time, with so many different options out there to pick and choose from when it comes time to buy the best Polaroid camera or the best instant camera you have to make sure you're smart about this kind of investment. These cameras aren't cheap, the film is consumable, and you need to be sure you're spending your money the right way.
Here are some tips and tricks (along with a couple of quick instant camera reviews) to help you make this purchasing process a lot easier!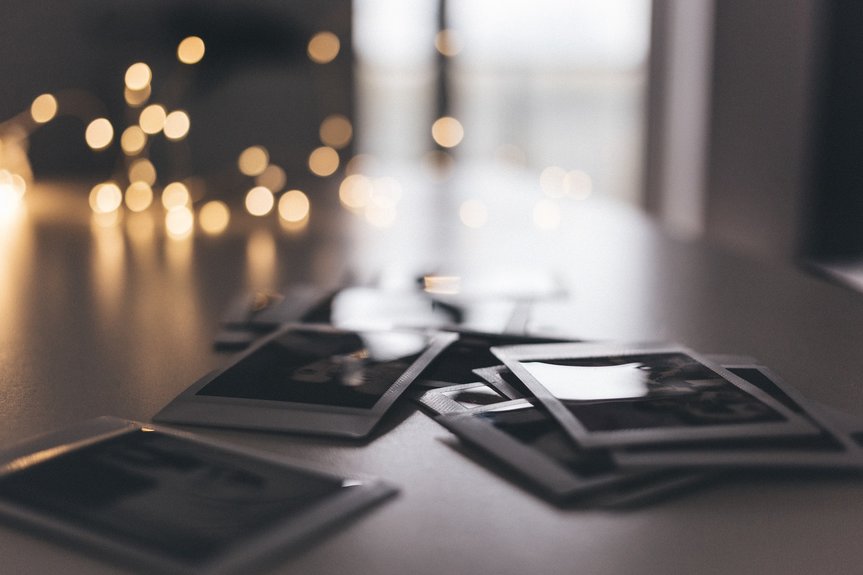 Which Features Make the Best Instant Cameras
Why Get an Instant Camera?
As we touched on above, people are getting into instant cameras again because they are sick and tired of the "all digital lives" so many of us have been living since the first iPhone transform the landscape of smartphone technology.
An instant camera gives you a real photo to share with friends, and there's something about the experience that just feels authentic in a way that digital photos and Instagram filters can't.
Different Types of Instant Cameras
Pretty much everyone knows that Polaroid dominates the world of instant cameras, but at the same time there are plenty of other companies out there making some pretty top-tier options and affordable prices.
Some of these cameras are compact (some are smaller than smartphones), some of them are quite large, and all of them include some "printer" to help you see your photographs immediately.
Finding the right one for your needs and the types of photos that you're interested in taking is going to be a little bit of a tall task, but with the inside information, we have for you below you shouldn't have much to worry.
Which Instant Camera Accessory Items Do You Need to Buy?
To get the very most out of your purchase, you're going to need to round it out with some pretty killer accessories.
A carrying case/strap is a "must-have" for sure, and you'll want to have plenty of film on hand to develop your instant photographs right on the spot. Extra lenses and adapters can transform your photography almost instantly, and it's always a good idea to invest in a large format portable printer if you want to pump out photographs to share.
If you can find an instant camera that produces physical photos AND has Wi-Fi/Bluetooth connectivity to keep a digital record of them you're going to be happy.
Instant Camera Reviews
#1. – Fujifilm Instax Mini 90 Neo Classic Instant Film Camera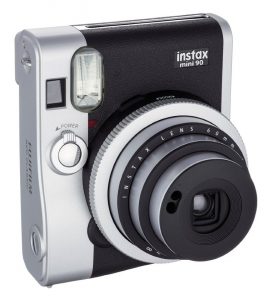 One of the coolest instant cameras you're going to have the opportunity to get your hands on, we loved breaking down all of the cool little details that this Fujifilm instant brings to the table in this quick instant camera review.
Don't before by the vintage look of this camera – it's packed with high-end technology. It automatically detects the brightness of your area to adjust flash and shutter speeds, it makes doublets slow to available and accepts lens adapters to outfit this camera with all kinds of optics that most other instant cameras cannot take advantage.
#2. – Fujifilm INSTAX Mini 8 Instant Camera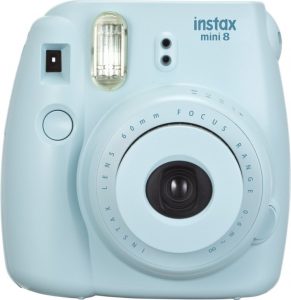 More suited to younger users, this Fujifilm instant camera has been designed with small child hands in mind – and that makes it picture-perfect for budding photographers that are just getting into the swing of things.
Kids are going to be able to operate this camera effortlessly thanks to the streamlined control scheme, and thanks to the construction materials used throughout this specific device you will never have to worry about them destroying the camera. It can take a licking and keep on ticking; that's for sure.
Inexpensive, producing beautiful crystal-clear images on high-end but still cheap Fujifilm fill material, and smartly designed, this is a great first camera for a child.
#3. – Polaroid Snap Instant Digital Camera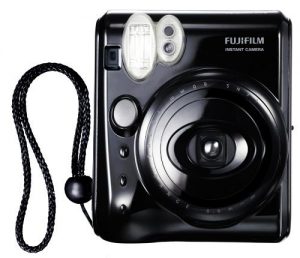 One of the most exciting new products from Polaroid in quite a while, this particular unit plays off of vintage styling with some pretty loud and bold colors that have captured the interest of millions all over the world.
The 10-megapixel sensor makes for incredibly bright and beautiful images and the fact that you're able to shoot digital AND print off your pictures onto Polaroid stock makes this one of the ablest and well-designed instant cameras money can buy today.
The built-in printer is compact and lightweight and never detracts from the actual photography shooting experience, and the colors replicated on the Polaroid stock are top-notch.
#4. – Polaroid PIC-300 Instant Film Camera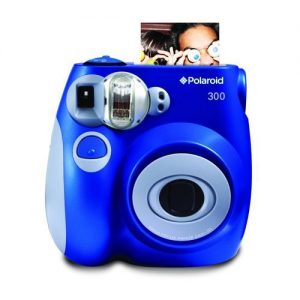 If you are looking for a relatively compact, relatively inexpensive, and very reliable instant camera to help you print off business card sized color photographs in a hurry (we are talking about inside of 60 seconds or less). This is the Polaroid for you!
This is a pretty simple, straightforward, and standard set up as far as instant cameras are concerned. You'll be able to play with the settings as much as you can with more expensive options, but if you need a real "point and shoot" kind of solution, this is where you're going to want to spend your money.
#5. – Fujifilm Instax MINI 25 Instant Film Camera
One of the easiest to carry, easiest to use, and most straightforward of all the different instant cameras we have reviewed in this quick guide. This is about as simple and straightforward a unit as you'll come across of the market right now.
With a motorized three position collapsible lens and self the portrait there, you'll be good to go with this instant camera.
#6. – Fujifilm Instax Mini 50S Camera
The built-in intelligent flash system makes taking indoor and outdoor instant photographs with this camera about as easy as it can get. It runs off of battery power (rechargeable batteries), so you don't have to worry about swapping out AAs or AAAs anytime soon.
Pretty indestructible (at least as far as these kinds of cameras go), you'll appreciate the outdoor photography you're able to capture with the help of this Fujifilm unit.
#7. – Fujifilm Instax Wide 300 Instant Film Camera
On another one of those brand-new but retro looking instant camera options on this list, you'll find plenty of modern day technology packed into this Fujifilm instant camera. One of its main features is its designed specifically to capture wide shots outdoors.
You may not be able to pull off quite as successful a panorama with this camera as you can with an iPhone, for example, but you will be able to capture stunning outdoor photography and then print those pictures out immediately without of this unit.
#8. – Polaroid Z2300 10MP Digital Instant Print Camera
Maybe the most attractive of all the different instant camera options we have taken the time to review on this quick list, you are going to be blown away by the style, design, and user interface that this Polaroid brings to the table.
Doubling as a point and shoot digital camera (excepting up to 32 GB of external memory), the 3-inch bright color LCD makes it easy to frame your shots. You're also going to be and to print 2 inches by 3-inch full-color images in less than 60 seconds.
It doesn't get much better than that!
#9. – Polaroid One Step Silver Express Instant 600 Camera
If you were lucky enough to be a kid when the original Polaroid clamshell cameras first hit the scene, this particular instant camera is going to bring you ALL the way back to those glory days of photography!
Almost identical to that old-school clamshell Polaroid cameras but with some more modern design aesthetic choices and some pretty advanced photo capturing technology. This is a very traditional Polaroid and is frequently sold out on most online retailer websites for a reason.
#10. – Fujifilm Instax Mini 70 – Instant Film Camera
Available in a variety of different exciting and eye-catching designs and colors, this Fujifilm instant camera is compact, lightweight, and made for those that like to adventure. Only a little bit larger than a smartphone, you'll be able to snap and print photographs – including those that you snap in low light situations – in about 60 seconds or less.
Accessory: Polaroid ZIP Mobile Printer
If you are looking to produce a photo book, want to print out multiple photographs on the fly, or just want to print larger format pictures. This Polaroid mobile printer is right up your alley. This portable printer goes perfectly with all of the cameras we broke down in the Polaroid camera reviews above.
It's also nice to know that you can connect this mobile printer via Bluetooth to all iOS and Android devices, allowing you to turn your smartphone into an instant-printing camera as well!
Related posts