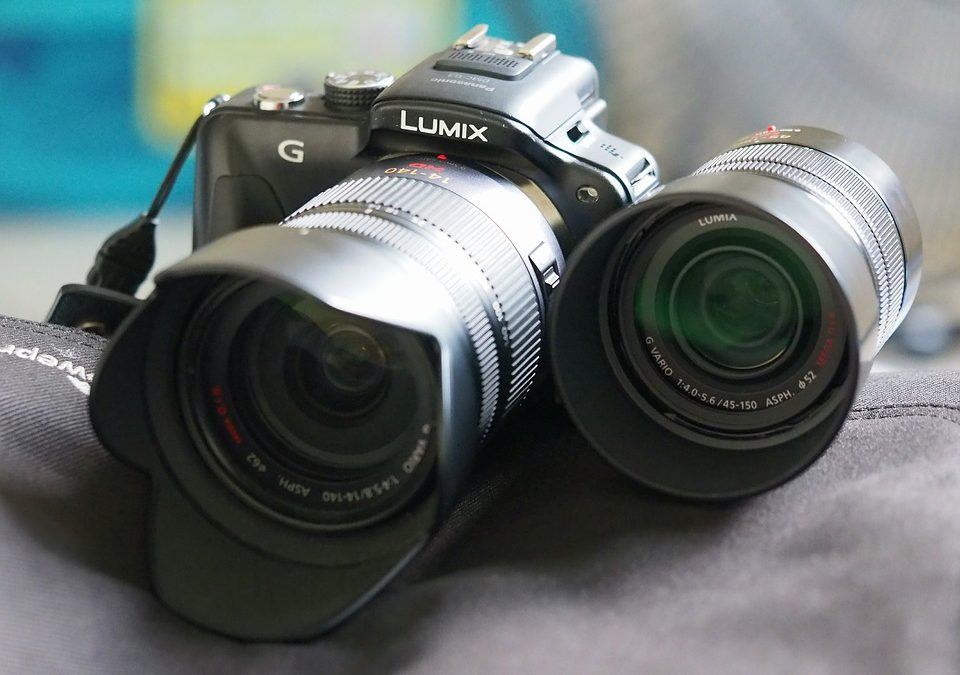 Panasonic LUMIX GH5 Specs
Sensor specifications: 20.0-megapixel Micro 4/3rds sensor sized 17.00mm x 13.00mm
Special features: Cinematic 4K video recording (4096 x 2160p), sensor-shift stabilization, 180 fps high-speed video, weatherized body, 400 Mbps max video bit rate, 1620k dot LCD screen, 12.0 frames per second continuous shooting, 6K photo modes
Panasonic LUMIX G9 Specs
Sensor specifications: 20.0-megapixel Micro 4/3rds sensor sized 17.00mm x 13.00mm
Special features: 4k video recording (3840 x 2160p), sensor-shift stabilization, 80-megapixel high-resolution mode, top LCD display, weatherized body, 20 frames per second continuous shooting, 6K photo modes
Camera Size & Ergonomics
As the flagship mirrorless models for Panasonic both the GH5 and G9 err on the heavier side of the spectrum. While the Gh5 is slightly heavier at 725 g the G9 has a near DSLR weight as well at 658 g. Neither camera has the slim profile of the lower end Panasonic models because these two are geared towards the professional market where pocketability matters much less over features.
Both cameras feature an intuitive, incredibly well-designed layout. The 3-inch LCD displays are fully articulating for continuous viewing even when the viewfinder is out of reach, such as when I decide to shoot over or under an obstacle. The LCD screens are also touchscreen enabled for full control of camera functions.
The G9 is marketed towards still photographers and comes with a top LCD display for immediate readouts of the camera's photography settings. This is a feature that's also commonly found on higher end DSLR cameras.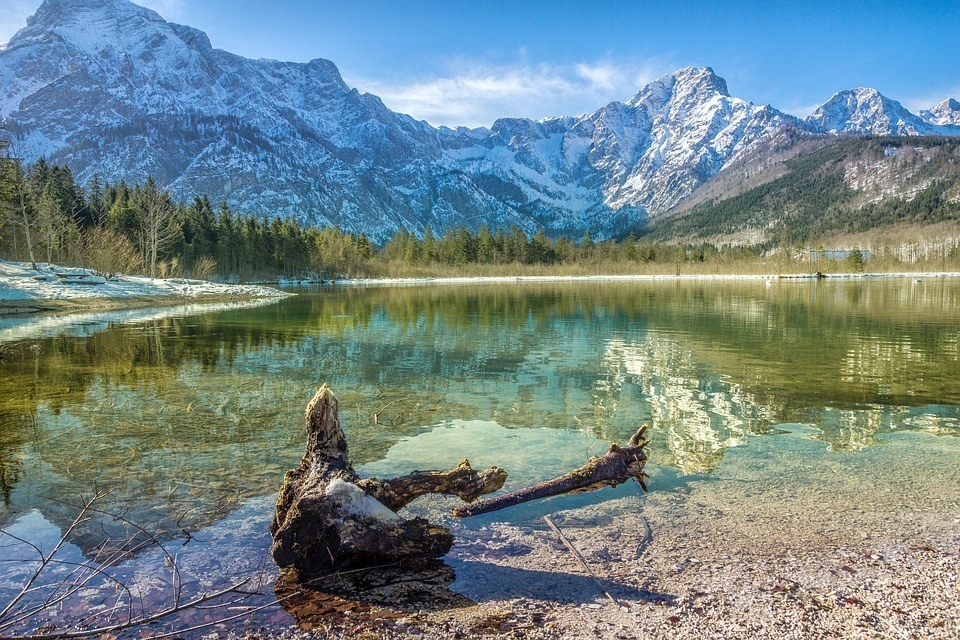 Both the G9 and GH5 are weatherized for outdoor use. Light rain and other sources of moisture as well as dust won't penetrate the body of the camera so long as the lenses are also weather sealed. Nature and outdoor event photographs will find either camera perfect for their purposes. The LUMIX G9 has a slightly chunkier grip as befitting a stills camera but the GH5 still feels secure to hold in hand.
While connected to the USB port of the computer both cameras can recharge their batteries. But something the GH5 lacks but the G9 has is USB recharging while recording by using a USB power pack.
Autofocus System
Both cameras use a 225-point contrast detection based autofocus system. Contrast detection works by using the image sensor to search for the lens setting that creates maximum image contrast. It does so by searching back and forth, panning or hunting for perfect focus, exactly how older smartphone lenses hunt for focus.
But Panasonic has greatly sped up the pace of its contrast detection systems by including algorithms within the lenses that allow the camera to smartly calculate where max contrast should be faster than normal.
Sensor Comparison
Both cameras use the Panasonic 20.0 MP Micro 4/3rds sensor so there's very little difference on the surface of things. The Venus image processor of the G9 has been slightly improved for noise reduction and color rendition but both cameras still take beautiful photographs.
The LUMIX G9 has a trick the GH5 can't reproduce, however. The high-resolution mode of the G9 works exactly the same way as that of the Olympus OM-D E-M1 Mark II. High-resolution mode is meant to be used with still scenes and a tripod only because the camera needs to take multiple frames. Any movement within the scene like people or traffic will show up as a blur otherwise.
The camera takes 8 images while shifting the sensor by half a pixel after each photograph. Then the camera stitches the images together to form an 80-megapixel composite photograph. The new image has both higher resolution and better color rendition than a native JPEG from the image sensor.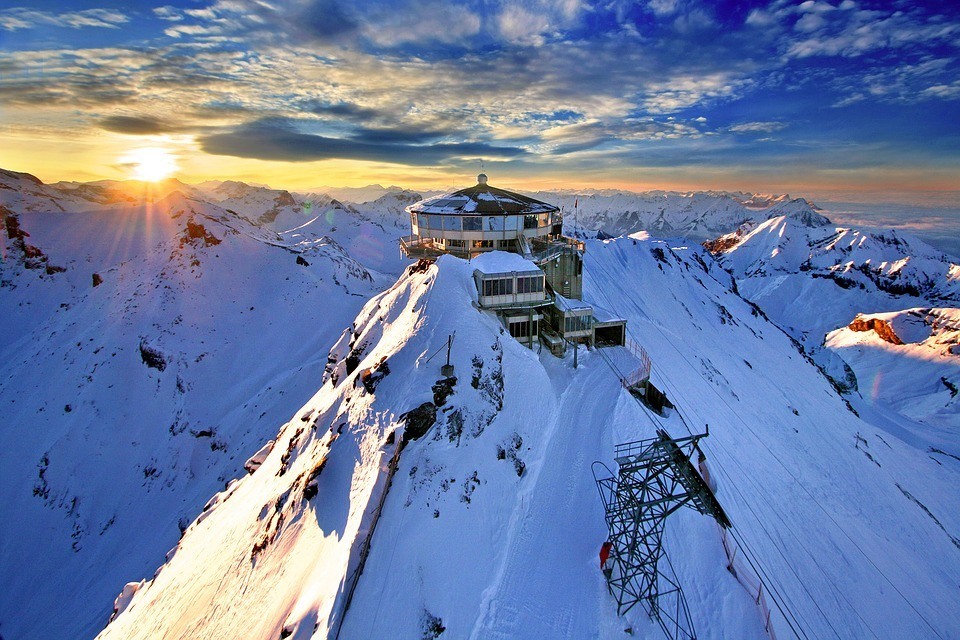 All of the higher end Panasonic camera sensors also come with sensor-shift image stabilization as well. This allows the GH5 and G9 to shoot handheld at shutter speeds far slower than non-stabilized cameras would allow.
The main advantage here is that motion blur from handshake is reduced or eliminated. When shooting handheld at slower shutter speeds minor handshake can cause significant losses in image sharpness and clarity. Tripods are usually mandatory while shooting at semi-slow shutter speeds. But with the sensor stabilization of these Panasonic cameras, I can shoot as slow as 1/30th of a second in conditions where I'd normally need 1/1000th of a second to avoid motion blur.
Viewfinder styling
As mirrorless cameras both the LUMIX GH5 and G9 use an electronic viewfinder (EVF) system. DSLR cameras use optical viewfinders that work through the camera's system of internal mirrors. They display true to life and use no additional power from the camera but they cause the body to become that much bulkier.
Mirrorless cameras don't use internal mirrors and are far more compact. The camera sensor takes the place of the viewfinder and phase detection autofocus system. But electronic viewfinders do take additional power to run. Mirrorless camera batteries also tend to be smaller to ensure the compact frame does not go to waste. So they eat batteries far faster than DSLRs do.
Both cameras have beautiful 3680k dot EVFs which are some of the highest resolution EVFs currently available. Both also have LCD displays to view images and videos on. But the GH5's LCD clocks in at 1620k dots vs 1040k dot for the G9. That's 55% more pixel resolution for the GH5 which ensures the video display accurately shows the subject. Matter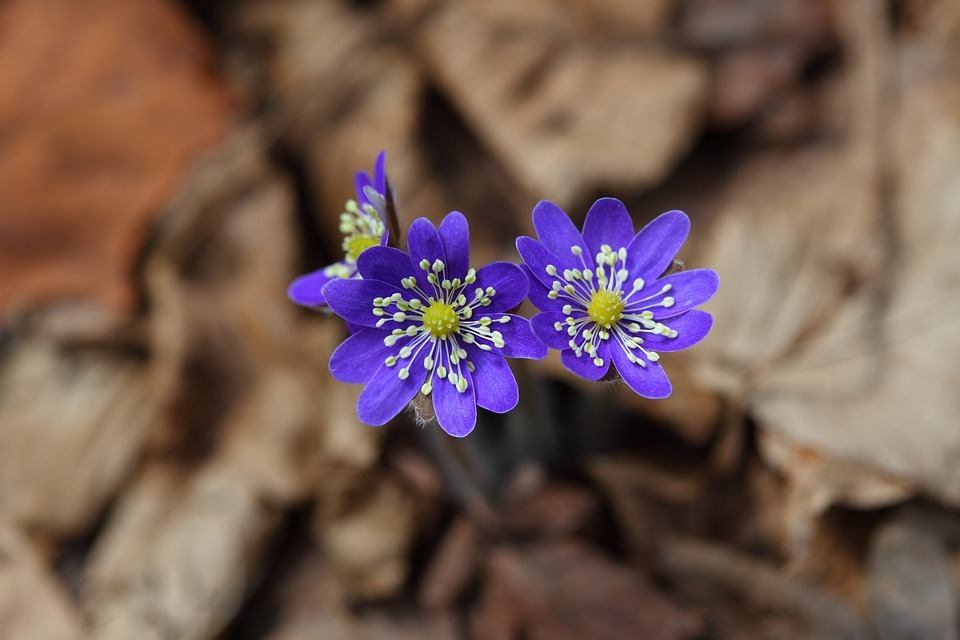 Video Recording and Audio Input
The Gh5 is THE video camera of choice here. While both offer 4K video resolution the GH5 has cinematic 4K at the slightly higher 4096 x 2160p. Also, the G9 is limited to 10 minutes of video recording at 60 frames per second and 30 minutes at 30 fps. The GH5, on the other hand, has unlimited recording time as befitting a true videographer's camera.
The Gh5 includes other videography choice features such as 10-bit 4:2:2 internal recording at up to 400 Mbps and a 6K anamorphic mode at 24 frames per second. The camera can also professionally pan lenses and includes other settings such as the master pedestal and HDR gamma profiles. Both cameras come with HDMI outputs for recording to external drives.
Lenses and Lens Mounts
Both cameras use the Micro 4/3rds mount design of Panasonic. These medium sized sensors clock in at 20.0 MP and are sized 17.00 x 13.00mm. Olympus and Panasonic both use the Micro 4/3rds system and have both opted to allow cross-compatibility with their lens mounts.
Therefore, if there's an Olympus lens I fancy for my Panasonic body I know it will function perfectly with my camera. Sometimes there are tiny issues such as the sensor-shift stabilization nor quite stacking properly with the optical image stabilization of the lens in some models but they otherwise function normally.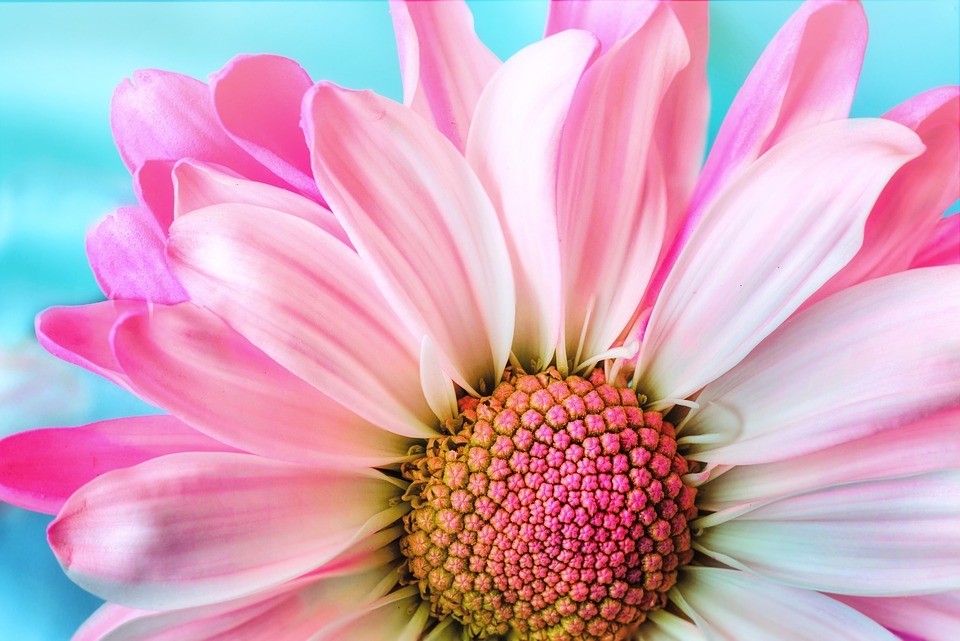 Is the Panasonic LUMIX GH5 right for me?
The Panasonic LUMIX GH5 is definitely oriented towards videographers over photographers. It's almost a video camera that takes photographs but not quite. It's still an excellent digital camera with a 20-megapixel sensor that takes fine photos and 6K photo modes just like the G9. But the higher bit rate, unlimited 4K recording time, and extra videography features ensure that videographers will make the GH5 their first choice.

Is the Panasonic LUMIX G9 right for me?
The Panasonic LUMIX G9 is meant to be the stills photographer's camera of choice. The 80-megapixel high-resolution mode is wonderful for architecture and landscape work. And while the GH5 has a very respectable 12.0 frames per second burst rate the 20.0 fps of the G9 makes it incredibly well suited for sports photographers. The top LCD panel is a feature specifically marketed to professional photographers as well to allow for easier changes in settings.
Conclusion
Both cameras are definitely premium-tier models that serve decidedly different niches. The LUMIX GH5 is meant for videographers who want to dabble in photography and dabble with high-quality photography images. The G9 is catered to stills photographers who also want a capable video camera.
Overall Panasonic has really delivered by creating two hybrid cameras that excel in their respective fields. You really can't go wrong with either camera.
Related posts