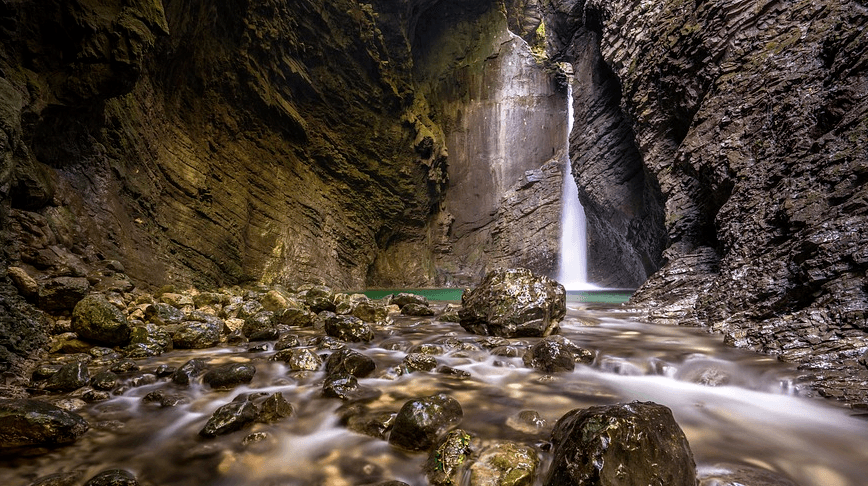 Sony A7III Review
Sam, 6 years ago
0
15 min

read
The new Sony A7III is Sony's most exciting offering yet for the world of mirrorless cameras. This camera builds on the legacy of the incredibly successful Alpha series of full-frame mirrorless cameras. The Alpha cameras are all reasonably priced compared to DSLR full frame cameras and offer astounding performance across the board.
Mirrorless camera
Sony seems committed to the mirrorless platform, along with Fuji, Panasonic, Olympus, and a few others. Canon and Nikon have each created a few models, but they remain somewhat lackluster. Their strengths continue to lie in the DSLR world and the huge customer base they've cultivated over the years. But it's increasingly clear that as these two complacent giants continue to lag behind in innovative new features, the mirrorless world will continue to pick off their customers.
Mirrorless cameras aren't all that different from DSLRs. The main difference is that they don't use an optical viewfinder. OVFs uses glass to channel light from the lens up to your eye for viewing. This is a passive system that gives you a view in real illumination for no power cost. Mirrorless cameras use an electronic viewfinder (EVF) that creates an image using the sensor for viewing of your subject. The EVF system takes energy to run, however, which shortens the shooting time available for mirrorless cameras.
But because they don't have all of those internal mirrors they tend to be more compact and have smaller bodies than DSLRs do. Street and event shoots find this to be a solid plus because they attract much less attention compared to larger camera bodies. Even the lenses tend to be more subtly designed.
So what does the Sony A7III look like on paper and what does it have to offer photographers?
Base statistics for the Sony A7III
MSRP: $1999.99
Sensor size: Full frame sized 36.00 x 24.00mm
Resolution: 24.2 megapixels
Lenses: Sony E-mount system
Autofocus Points: 693 Phase detection and 425 Contrast detection points covering 93% of the sensor area
Continuous shooting: 10.0 frames per second
Light sensitivity: ISO 100-51,200
Video capability: 4K (3820 x 2160p) at up to 30 fps, Full HD (1920 x 1080p) at up to 100 fps and Full HD 120 fps slow-motion mode. Internal 4K video recording.
Memory cards: Dual SD/SDXC/UHS-I with single UHS-II compatible slot
Battery life: 710 shots per charge (CIPA rating)
Dimensions: 650 g (1.43 lbs. / 22.93 oz.) 127 x 96 x 74 mm (5 x 3.78 x 2.91 in.)
World–class sensor design
As a full frame camera, the sensor is 36.00 x 24.00mm in size. Full frame sensors are the largest consumer-oriented sensors. Medium format and others exist as well but they're significantly more expensive and oriented towards purely professional markets. But let it not be said that the Alpha series cameras aren't professional. Far from it.
The sensor uses a back-illuminated design that allows light to penetrate straight to the light detection zone without first passing through the wiring layer. This gives a slight but significant improvement in the amount of light detected. Low light photographers and videographers take note.
While the A7S and A7SII are probably the best low-light cameras on the market today, the A7III is an amazing generalist camera that will perform quite well. The A7S series uses a 12.2-megapixel design. The large pixels and full frame sensor ensure the camera can capture in near-darkness but the resolution may be too low for the tastes of many photographers.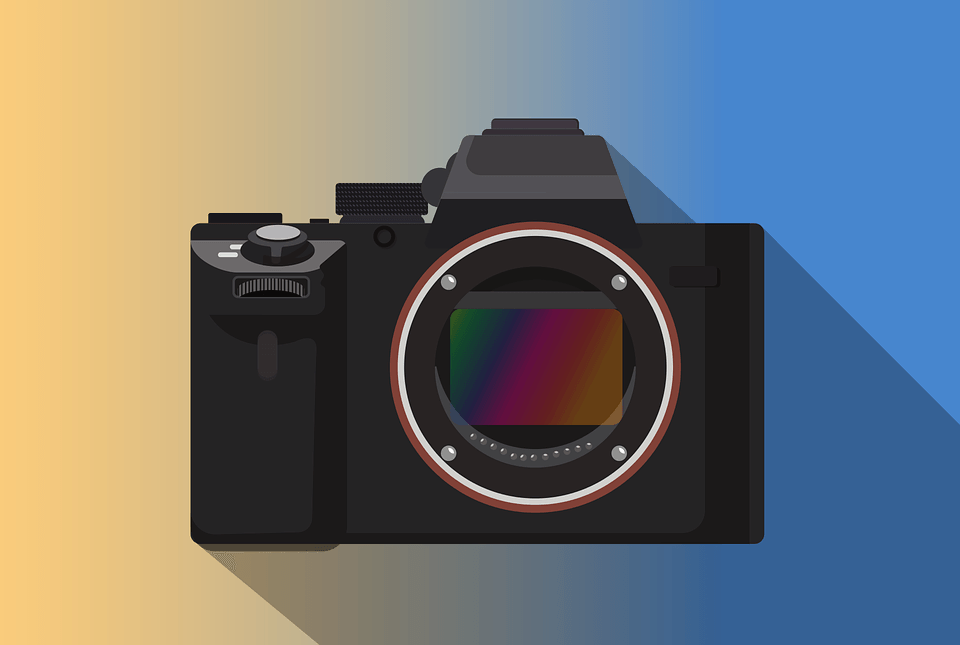 Excellent resolution
24.2 Megapixels is perfectly average in today's photography market. It offers enough room for cropping, is visibly clean and sharp, and is more than enough for the majority of photographers. Many people may feel swayed by the sheer resolution the 42.4-megapixel sensors of the A7RII and A7RIII provide. But unless you regularly make large prints or need to crop aggressively all the time you don't really much more than that. Landscape photographers will also find the extra resolution handy for ensuring even the finest details like the leaves in the trees of a scene look clean.
But extra resolution can even be a hindrance; all that fine detail smudges noticeably when shooting handheld without stabilization (though some of the Alpha bodies include sensor-based stabilizing elements). Also, because the sensor size hasn't changed with the extra megapixels, those same pixels are smaller in a higher resolution camera than they are on a 24-megapixel one.
This means that those smaller pixels are somewhat less efficient at detecting light and are more sensitive to false positives that result in image noise. The backlit design helps reduce this effect somewhat. And having more megapixels gives you room for cropping without losing unacceptable amounts of resolution. But think carefully about whether you really need more than 24 megapixels. It's become a sweet spot in today's photography for good reason.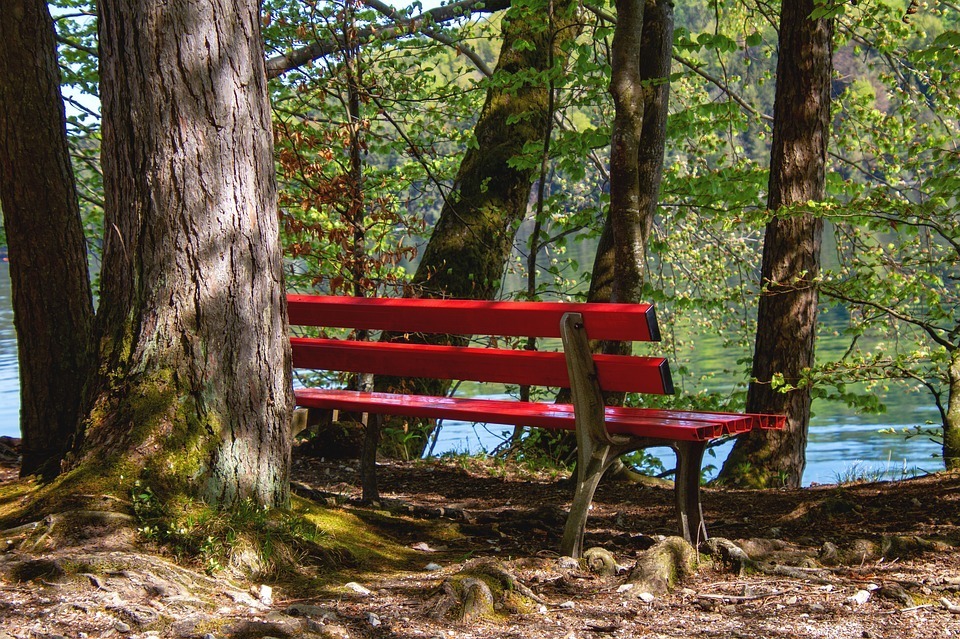 Fantastic autofocus design
Sony's autofocus system is consistently some of the best on the market regarding speed, accuracy, and flexibility. The A7III improves on its predecessors by using a hybrid system with 693 phase detection and 425 contrast detection AF points that cover 93% of the total sensor area.
The older A7II uses a hybrid system as well but only has 117 phase detection points with a much smaller zone of coverage around the center of the frame. Subjects entering the sides are still covered by the 25 contrast detection points. But contrast detection is much slower than phase detection because it needs to pan in and out to find maximum contrast.
With moving subjects, this becomes even more difficult. The A7III is the best Sony camera currently for keeping track of fast moving targets and possibly the best mirrorless camera currently on the market for autofocus accuracy and tracking.
The Eye Autofocus gets quite a bit of attention for good reason as being one of the best around for portrait work. The processor of the A7III (as well as the other Alpha cameras) can recognize and track eyes as being the element that should always be in sharp focus in an image. Even if my subject is looking down at a book or the face is partially obscured by hair or an arm, the A7III can pick out the eyes and keep focus locked there. It even works using Autofocus Continuous, allowing me to constantly track only the eyes of my subject.
And when you want to compose the focus of an image perfectly the touchscreen allows me to select focus points as desired. I can also drag to select a group of focus points. The focus magnifier also gives me a larger view of the area to be focused on to ensure I nail the focus precisely.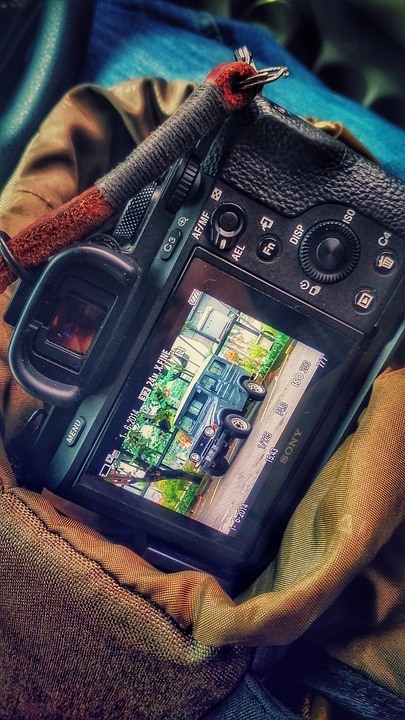 Weatherized body and intelligently designed
When inclement weather strikes many photographers decide it's time to pack up and call it a day. The A7III user, on the other hand, can keep on shooting, knowing that the weather sealed body will repel both dust and light moisture.
It's worth noting that Sony has backed down from calling the camera "weatherized" as other manufacturers do. And that there are some claims from photographers using all of the other Alpha cameras stating that they've had gear damage despite the supposed protection. So be mindful that the sealing may not be on par with Panasonic or Olympus's mirrorless cameras.
The A7III does share the same magnesium frame that higher end weatherized cameras use. Magnesium is corrosion resistant, light, and very durable. And the joints are rubberized to prevent water penetration. Keep in mind I should always be using a weatherized lens. Otherwise, water can penetrate through the lens into the heart of my camera and kill both it and my lens.
The button layout is also quite simple for such an advanced camera. Looking from above we see a Mode Dial, an Exposure Compensation Dial, a sideways control dial, and two customizable buttons (C1 and C2). The backside is similarly minimalistic and includes more customizable buttons. This helps us navigate to our favorite settings because Sony's menu design is notoriously clunky and weird to navigate.
At 650 g the A7III is moderately heavy for a mirrorless camera but still far lighter than most DSLRs of its class. Other mirrorless cameras like the LUMIX G9 have an identical weight and a few like the LUMIX GH5 are even heavier (725 g.). Full frame DSLRs easily top 1 kg, however, so what's heavy is certainly relative in the mirrorless market.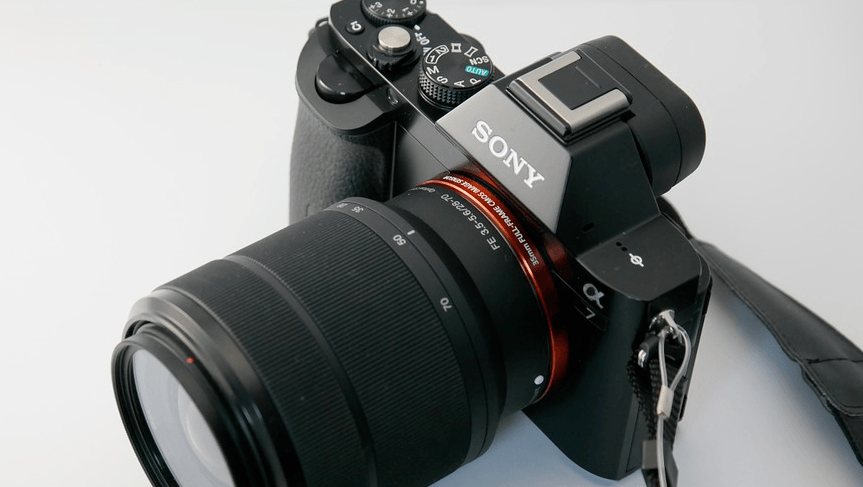 Sensor stabilization
Photographers who like to shoot handheld should strongly consider investing in a body that provides some sort of image stabilization. Many of the lenses on today's market provide image stabilization as well. Vibration reduction, optical steady shot (Sony), etc. But having a body with stabilization ensures that motion blur is greatly reduced no matter what lens you pair with your camera.
The A7III uses a stabilized sensor design that covers five axes of movement to ensure my images don't suffer from blur due to hand movements. This also extends to video footage shot with the A7III.
Improved battery life
As stated before, mirrorless systems use electronic viewfinders. These EVFs use the image sensor to create a real-time video. This sort of view costs power to maintain but the lack of internal mirrors keeps the body lighter and more compact.
But the compactness of the body also constrains the size of the batteries used to run the camera. So mirrorless cameras use smaller batteries and have to drain power constantly to power the viewfinder. The battery life of a full frame mirrorless camera can be half to a quarter that of a DSLR.
The A7III's battery life is a drastic improvement over the A7II and other mirrorless cameras. At up to 710 shots per charge, we're finally in DSLR territory as far as stamina is concerned. While I still want to carry a secondary battery, there's a good chance I can make it through a shoot with a single battery. The A7II was limited to 350 shots per charge, and that's still considered acceptably average for a mirrorless camera.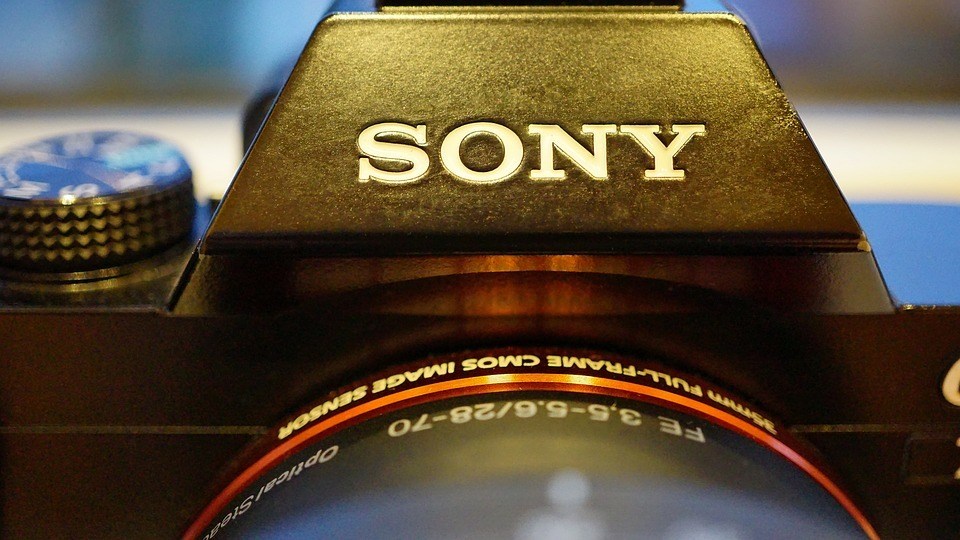 Videography features
The camera can record in up to 4K resolution (3840×2160 pixels) at up to 30 frames per second. 4K is the highest video resolution commonly available. DCI 4K (Cinematic 4K: 4096 × 2160 pixels) would have been a solid addition but the A7III is more of a photography tool than a videography one. DCI 4K lovers should look to the A7S II.
Still, the A7III is plenty capable as a video camera. It supports internal recording of 4K to dual memory card slots while also exporting via HDMI to an external recorder.
Log recording is best thought of as RAW for videographers. It retains all of the color information normally discarded to keep file sizes small. Log footage is what I want to use whenever I need to do significant post-processing with editing software. As a videographer, I want the ability to work with the most data-rich files I can get my hands on, and the A7III does not disappoint in that regard.
S-Log2 and S-Log3 are both available with the Sony a7III. S-Log3 improves dynamic range up to 14 stops, but Hybrid Log Gamma is essentially 4K HDR. Hybrid Log Gamma uses an improved dynamic range that gives beautiful rendition to complex lighting situations where bright highlights and dark shadows would typically overwhelm the sensor's ability to render a scene accurately.
The A7III also supports one frame per second shooting to create quick motion videos as well as 120 fps slow-motion video. Both shooting modes have a resolution of Full HD quality (1920 x 1080p)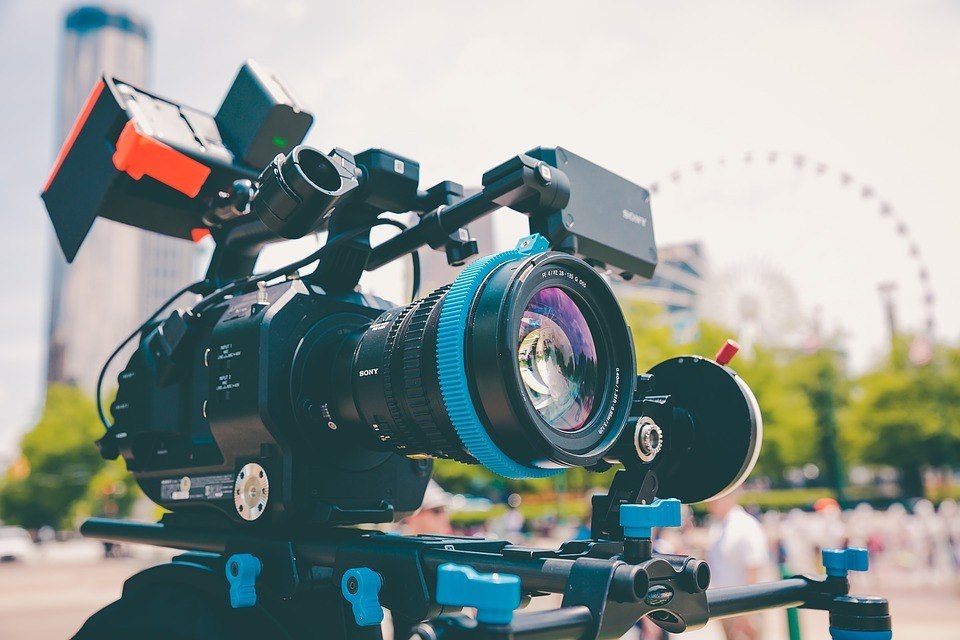 Price Comparison
How does the A7III match up with similar mirrorless cameras? Surprisingly well despite being one of the more expensive cameras in the mirrorless market. Other cameras at this price point include the Panasonic LUMIX G9, LUMIX GH5, Olympus OM-D E-M1 Mark II, and Fujifilm X-H1.
Panasonic LUMIX G9
MSRP: $1699.99
Sensor size: Micro 4/3rds sized 17.00 x 13.00mm
Resolution: 20 megapixels
Lenses: Micro 4/3rds mount system
Autofocus Points: 121 Contrast Detection points
Continuous shooting: 20.0 frames per second
Light sensitivity: ISO 100-51,200 (expands down to 100)
4K Video capability: 4K (3820 x 2160p) at up to 60 fps
Memory Cards: Dual UHS-II
Panasonic LUMIX GH5
MSRP: $1999.99
Sensor size: Micro 4/3rds sized 17.00 x 13.00mm
Resolution: 20 megapixels
Lenses: Micro 4/3rds mount system
Autofocus Points: 225 Contrast Detection points
Continuous shooting: 12.0 frames per second
Light sensitivity: ISO 200-25,600 (expands down to 100)
4K Video capability: DCI 4K (4096 × 2160p ) at 24 fps, 4K (3820 x 2160p) at up to 60 fps
Memory cards: Dual UHS-II
Olympus OM-D E-M1 Mark II
MSRP: $1999.99
Sensor size: Micro 4/3rds sized 17.00 x 13.00mm
Resolution: 20 megapixels
Lenses: Micro 4/3rds mount system
Autofocus Points: 121 Contrast Detection points
Continuous shooting: 60.0 frames per second
Light sensitivity: ISO 200-25,600 (expands down to 64)
4K Video capability: DCI 4K (4096 × 2160p ) at 24 fps, 4K (3820 x 2160p) at up to 30 fps
Memory cards: SD/SDHC/SDXC 
Fujifilm X-H1
MSRP: $1899.99
Sensor size: APS-C sized 23.60 x 15.60mm
Resolution: 24 megapixels
Lenses: Fuji X-mount system
Autofocus Points: 325 using Phase and Contrast Detection
Continuous shooting: 14.0 frames per second
Light sensitivity: ISO 200-12,800 (boosted to 51,200
4K Video capability: DCI 4K (4096 × 2160p) at 25 fps, 4K (3820 x 2160p) at up to 30 fps
Memory cards: Dual UHS-II
First thing's first: this is a very competitive comparison because every one of these cameras is not only a solid buy but has features the others do not. The biggest advantage the Sony A7III has over the others is that it's a full frame camera with that large, light gobbling sensor. The Panasonic and Olympus models are Micro 4/3rds (sized 17.00 x 13.00mm) and the Fuji is APS-C (sized 23.6 x 15.6mm).
All five of these cameras offer sensor-based image stabilization to ensure your handheld shots aren't spoiled due to motion blur. The Panasonic and Olympus cameras are 20 megapixels each while the Fuji is 24, same as the Sony. They also use magnesium-alloy weather sealed bodies to help keep the elements at bay.
The Sony also has the best battery life out of this comparison. The LUMIX cameras are second best yet nowhere near as competitive at 400 and 410 shots per charge.
While the Sony A7III has the most autofocus points and a blazing fast AF system the OM-D E-M1 Mark II is also competitive in this field. The Mark II also destroys the A7III regarding continuous drive speed with an amazing 60 frames per second burst rate. Every other camera on the list is faster than the A7III as far as continuous firing goes.
Videographers will note that the GH5 and OM-D Mark II offer DCI 4K at 24 fps and 4K at up to 50 fps for the GH5. The X-H1 also offers DCI 4K at 25 fps, and all of these cameras offer Log recording for maximum quality files to edit.
So which one is the best? The Sony A7III has some excellent base statistics right out of the gate but isn't necessarily the best camera here. The sensor size is its main draw, but all of the other cameras here can match it regarding overall image quality. Price-wise, they're all within range of each other; only the LUMIX G9 at $1699 body-only is significantly cheaper than the rest. And each also has standout features of their own.
The Panasonic LUMIX cameras bring 4K and 6K photo modes that blend video and photography in creative ways. The Olympus Mark II has a Live Composite mode that creates stacked composite images without the need for advanced computer software. And the X-H1 uses Fujifilm's incredibly beautiful Film Simulation modes on both photography and videos alike. The menu layouts of these cameras are also intuitive and far easier to navigate compared to Sony's rather complex system. It really depends on which features you want most.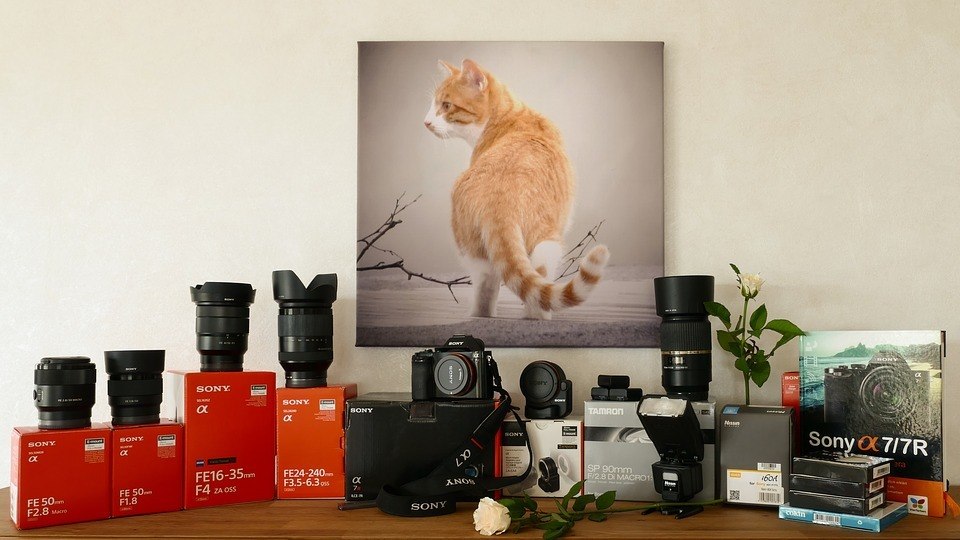 Extra features
The camera also has dual memory card slots to keep you shooting for ages. Only one slot is UHS-II (Ultra-High-Speed) compatible while the other works with up to UHS-I cards.
Pixel Shift Multishot is a fun feature. Essentially, the A7III takes four images in succession. The sensor shifts a pixel in each direction and then combines the four images into a single high-resolution file. The result is an image with improved detail and color rendition.
The main downside to Pixel Shift Multishoot is that the camera and target must be stationary. The Multishoot option isn't instant and if there's significant movement, then the end result will be a blurry image. Still, this is a great choice when shooting landscapes and other static subjects with a tripod.
Sony's PlayMemories app is a must-download. Its compatible with any smart device and allows you to remotely control the camera as if using an actual remote control. Users can also download images taken by the camera straight to a smart device for easy sharing online.
We've already seen that the continuous drive speed is not as good as it could be. But it's certainly not terrible, either. 10 frames per second are still great for sports photography. The camera can also buffer up to 177 RAW images at a time, keeping them stored while the processor works to write them onto the memory card. This is still a great action camera, especially using Sony's excellent AF system.
Conclusion
The Sony A7III is without a doubt one of the most competitive mirrorless cameras on the market right now. It combines a suite is excellent and innovative features with the ones we already love from the other Alpha series cameras. The A7 line is the middle of the road series and provides the best balance of photography and videography options. The A7S series caters to videographers and low-light photographers while the A7R series is for high-resolution photographers.
The price is not in the beginner's budget nor are the features. This is a lot of cameras to get used to even if you're a professional but it's definitely worth the trouble. For $1999.99 this full frame powerhouse will absolutely make incredible images!
References:
https://nofilmschool.com/2018/02/everything-we-know-about-new-sony-a7iii-mirrorless-camera
Related posts